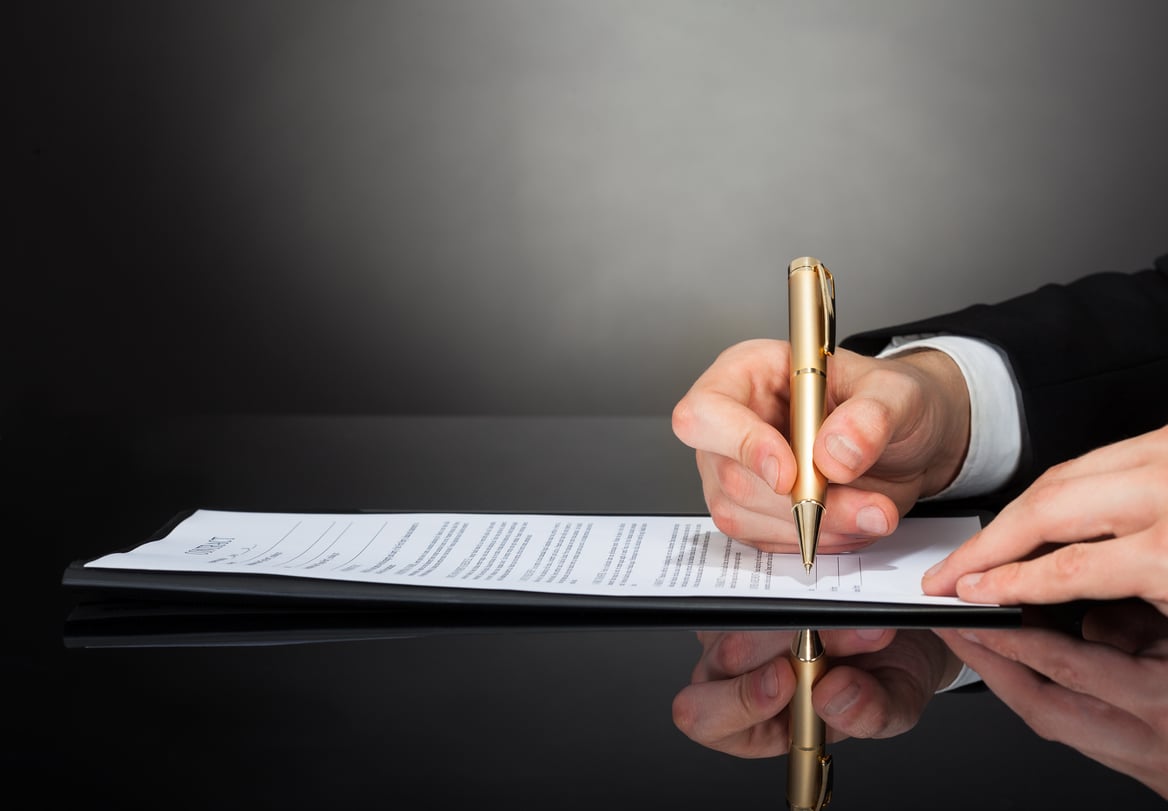 S-2international L.L.C. Terms and Conditions - Issued 6/21/2023
Freight Brokerage Terms and Conditions
Article 1: Services
S-2 International L.L.C. ("Broker") is duly licensed and authorized by the Federal Motor Carrier Safety Administration as a broker in interstate commerce as defined in 49 USC Title 13102 and is not a motor carrier or employee or agent of a motor carrier. Broker contracts with a variety of safe and qualified surface freight carriers ("Carriers") on behalf of shipper customers ("Shippers") for the purpose of obtaining discounted rates for transportation. Broker reserves the right, in its sole discretion, to refuse any shipment at any time. Broker agrees that, upon the request of Shipper and subject to the availability of the Carrier(s), on behalf of Shipper, Broker will arrange to have freight transported for Shipper by a duly licensed Carrier, between origin and destination points designated by Shipper and to pay the Carrier for the transportation. Each shipment will be evidenced by a Bill of Lading ("BOL"), whether prepared by broker, shipper, or carrier. Where the BOL is prepared by Shipper, Shipper shall list the Carrier's name on the BOL. Any insertion of Broker's name on the bill of lading shall be for convenience only and shall not change Broker's status as a property broker. Shipper will cause to be completed all the appropriate documents required for carriage, in regard to the services being requested, and the pick up or destination desired. Except as otherwise agreed in writing, all pickup, transit, and delivery times provided by Broker are estimates only and shall not serve to bind Broker or Carriers or to guarantee service by a date certain. In no event shall any Shipper require Broker or Carriers to violate any laws or regulations to provide requested services.
Article 2: Rates and Payment
Shipper will be liable to Broker for all charges paid by Broker on account of transportation arranged for Shipper by Broker. Such charges may include transportation, fuel surcharges, and other applicable accessorial charges, all adjustments issued by the Carrier(s) after the shipment, and all duties, customs assessments, governmental penalties, fines and taxes. Shipper agrees to: (i) pay the rate amount invoiced by Broker within thirty (30) days from date of invoice without offset or deduction; (ii) assume responsibility for any future claim made against Broker by a Carrier hired on Shipper's behalf for additional freight charges based on a difference between a rate asserted by a Carrier and a rate quoted by Broker due to, including but not limited to, inaccurate or incorrect weight, class and accessorial information provided by Shipper; and (iii) indemnify Broker from any such claim. Broker may impose a late payment charge equal to the lesser of one percent (1%) per month on the outstanding balance or the maximum rate allowed by law and all collection costs including reasonable attorneys' fees. Broker reserves the right to amend or adjust charges, re-invoice Shipper and/or make post shipment adjustments in the following events: (a) if the original quoted amount was based upon incorrect information provided by Shipper, or (b) if additional services by the Carrier were required, or (c) if Shipper authorized the Carrier to perform the pickup, transportation and delivery functions other than directed by the BOL. Unless otherwise stated by Broker in writing, all rate quotes shall expire after fifteen (15) minutes. All quotes are contingent upon Carrier availability. Any disputes by Shipper of any invoice issued by Broker will be made in writing, specifically indicating the nature of the dispute and must be received by Broker at its principal place of business within thirty (30) days from the date of the invoice. In the event Broker does not receive timely written notice of the dispute, the invoiced charges will be definitively and conclusively presumed to be valid.
Article 3: Obligations of Shipper
Shipper represents and warrants that: (i) it will be in compliance with all applicable laws, rules, regulations, customs ("Laws"), including but not limited to applicable Laws relating to customs, import and export requirements imposed by each country to, from, through or over which the shipment may be carried; (ii) it agrees to furnish such information and complete and attach to each BOL such documents as are necessary to comply with such Laws; and (iii) any individual or entity acting on behalf of Shipper in scheduling shipments or undertaking any other performance hereunder has the right to act on behalf of and legally bind Shipper. Shipper agrees to provide accurate descriptions of all commodities, piece counts, and weights to Broker prior to shipping. Shipper acknowledges that certain commodities may be excluded by Broker or Carriers. Shipper agrees to notify Broker of all commodities shipped at the time of tender, and further agrees that it shall not ship any item or commodity excluded by either Broker or the transporting Carrier. All hazardous materials must be disclosed to both Broker and the transporting Carrier prior to shipping. Broker assumes no liability for any claim, loss or expense due to the failure of Shipper to comply with the provisions of this section and Shipper will indemnify and hold Broker harmless for any claims or damages resulting from violation of this section, including attorneys' fees and costs.
Article 4: Claims and Insurance
The parties hereby waive 49 U.S.C. 14706, as provided for under 49 U.S.C.14101, to the extent necessary to limit Broker's liability as provided herein. All load tenders to Broker shall be considered to have a value of $100,000 or less for purposes of shipment and carrier insurance unless Shipper and Broker mutually agree prior to such shipment to a higher value in writing signed by an authorized representative of Broker, in which case additional charges may apply. Shipper agrees that: (i) it will look solely to the Carrier for damage to goods in transit and each Carrier will determine the standard liability cargo insurance coverage offered on any shipment; (ii) a claim for damages does not relieve Shipper for payment to Broker under these Terms; and (iii) all freight cargo claims will be submitted immediately to Broker to help ensure timely resolution, in accordance with Broker's claim process which is subject to change from time to time. It is understood and agreed that Broker is not a motor carrier and that Broker shall not be held liable for loss, damage, delay, or any consequential damages arising out of the transportation of Shipper's property. It is further understood and agreed that Carriers may further limit their liability for loss, damage, and delay, and that Shipper shall be bound by the limitations of liability of any Carrier selected to transport Shipper's freight. Broker will assist Shipper in the filing and/or processing of claims with the transporting carrier. Shipper must notify Broker of and file claims for cargo loss or damage with Carrier within nine (9) months from the date of such loss, shortage or damage, which for purposes of these Terms and Conditions shall be the delivery date or, in the event of non-delivery, the scheduled delivery date. Shipper must file any civil action in a court of law within two (2) years from the date the carrier or Shipper provides written notice to Broker that the carrier has disallowed any part of the claim in the notice. In any event, Customer's recovery for cargo related damages shall not exceed $100,000.00, unless Broker is notified in writing by Customer of the increased value prior to shipment pickup and a request is made to Broker to procure additional insurance coverage, and such coverage and increased value has been confirmed by Broker in writing as provided above, in which case additional charges for excess coverage may apply.
Article 5: Indemnification
Shipper will indemnify, hold harmless and defend Broker, its officers and employees from all loss, damage, cost and expense, or claims of liability therefore, including reasonable attorneys' fees, resulting from: (i) any negligent or intentionally wrongful act or omission by Shipper; or (ii) breach of these Terms by Shipper, its agents or employees.
Article 6: Limitation and Liability
Broker is not liable for any loss, damage, mis-delivery or non-delivery of shipments transported pursuant to these Terms caused by: (a) the act, default or omission of a Carrier, Shipper or any other party who claims interest in the shipment; (b) the nature of the shipment or any defect therein; (c) a violation by Shipper of any provision of these Terms, the BOL, Carrier's policies including improper or insufficient packaging, securing, marking or addressing; (d) failure to observe any of the rules relating to shipments not acceptable for transportation or shipments acceptable only under certain conditions; (e) a Force Majeure event as defined herein, or (f) the acts or omissions of any person other than employees of Broker, or (g) the selection of Carrier for a particular shipment. Shipper acknowledges that in order to provide competitive rates for the services requested, that the parties have agreed as a material term of these Terms that the burden of any loss or damage incurred as a result of Broker's alleged liability has been shifted to the Shipper, and that in any event the maximum amount of Broker's liability is limited to the payments that Broker has earned with respect to the subject shipment. Shipper specifically acknowledges that Broker will have no liability for negligent acts or omissions of its employees except to the extent such actions or omissions constitute gross negligence. BROKER MAKES NO WARRANTIES, EXPRESS OR IMPLIED, INCLUDING WITHOUT LIMITATION, WARRANTIES OF MERCHANTABILITY OR FITNESS FOR A PARTICULAR PURPOSE, WITH REGARD TO ITEMS IN TRANSIT OR DELIVERIES OR WITH REGARD TO THE INFORMATION PROVIDED ON BROKER'S WEBSITE OR SERVICES RELATED TO TRANSACTIONS CONDUCTED ON BROKER'S WEBSITE, OR ANY SOFTWARE, APPLICATIONS, OR DIGITAL PRODUCTS (INCLUDING, WITHOUT LIMITATION, TRANSPORTATION MANAGEMENT SOFTWARE) AND SERVICES OFFERED OR UTILIZED BY BROKER AND USED OR ACCESSED BY SHIPPER. IN NO EVENT WILL BROKER BE LIABLE FOR ANY SPECIAL, INCIDENTAL OR CONSEQUENTIAL DAMAGES, INCLUDING DAMAGES RELATING TO LOSS OF PROFITS OR INCOME, WHETHER OR NOT SUCH DAMAGES WERE REASONABLY FORESEEABLE.
Article 7: Force Majeure
In the event either party is unable to perform its obligations under these Terms as a result of acts of God, labor disorders, fire or other casualty, closing of the public highways, governmental interference, pandemic, bankruptcy of any Carrier or any other cause beyond its reasonable control, and such party gives written notice to the other party identifying the nature of such force majeure and when it began and if the force majeure continues for at least two (2) consecutive days, excluding weekends and holidays, then the obligations of the parties shall be suspended for the duration of the force majeure.
Article 8: Miscellaneous
The confirmation and these Terms constitute the entire agreement between Shipper and Broker relating to the ordered services. No modification of the confirmation or these Terms will be affected by the BOL applicable to any shipment brokered under these Terms, acknowledgment or acceptance of other shipping instruction forms or any other document containing terms and conditions at variance with or in addition to these Terms, all such varying or additional terms being deemed invalid. No waiver by Broker or default by Shipper shall be deemed a waiver of any subsequent default. The invalidity, illegality, or unenforceability of any one or more provisions hereof shall in no way affect or impair the validity, legality, or enforceability of the remaining provisions hereof, which shall remain in full force and effect. Except where preempted by federal law, these Terms shall be governed by the laws of the state of Georgia, without giving effect to its principles of conflicts of law. The failure of a party to these Terms to object to or to take action with respect to the conduct of the other party which is in violation of the terms hereof will not be construed as a waiver of any rights the non-objecting party may have, nor of any future claims of breach or wrongful conduct. Broker is an independent contractor and not an employee of Shipper.